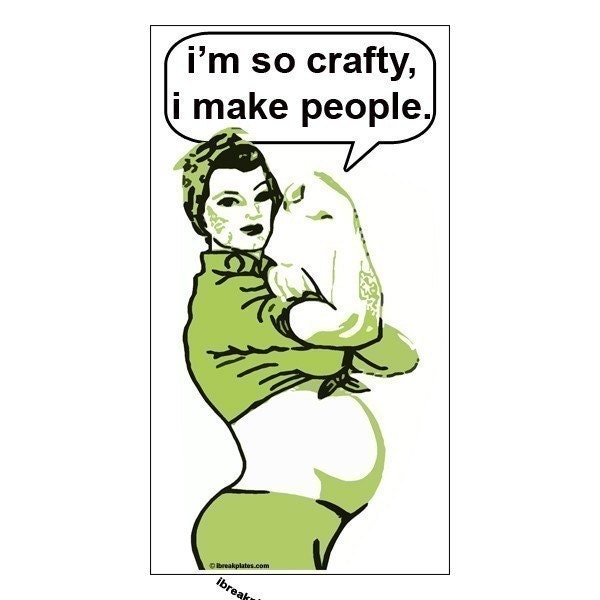 I make people! And also printer carts....which is probably, well definitely, less interesting. But anyway, I needed a printer cart for the office. I needed it to hold the printer, and also hide the water pipes that literally stuck straight outta the wall about a foot off the ground, behind our front desk.
The pipes were not so handy.
Ya'll know that I have a "can do" attitude. I also figure, why buy it when I can make it. So I dropped $20 on casters and went to town with some 2x4's in Dad's machine shed.
I started by building the sides.
Nothin special.
Then my front and back.

And, of course, no project is truly successful unless you twist the head clean off at least one screw by being too close to a knot.



Then I stuck them together.



And added the casters.



Next I added a second 2x4 to even out the frame and make a spot for my doors to sit.



And had to toenail in the center board so my doors had something to close agains.
I didn't know where the drill set was, so this was a big pain in the butt...and the reason why I had to build the cart the way I built it.



This is what cart was looking like at this point.
Very cart-y right?



Next I added two doors, which I thefted off of the cabinets we tore out at the office.



That was as far as I could get on my own. The rest required cutting plywood and when I built this, I was already a week overdue...so I couldn't lift the plywood sheets by myself.

It was ok though, that's part of why I have a husband :)



After Zac helped me out, we had a fully sheeted cart.


Then it was time to fancy him up a bit with some paint.
I started with spray paint, which Zac promptly insisted I stop because of the fumes, remember, still super pregnant at that point.
It wasn't covering worth a darn anyway.

So I brush painted, and then painted, and painted it some more.
It looked good.
All that was left was moving it to the office and using it to hide the darn pipes sticking out of the wall.

This is the cart in place.

BOOM! Printer cart.
Told ya I was handy.